Watch Kamisama hajimemashita
Paid and/or Free Options
Momozono Nanami is only 17 years old, but she has never felt lucky. She has quite an average academic progress and boys do not think that she is cute. She would love to fix her school problems and spare more time for the girls' stuff, but she cannot do that, since her father is a big gambler, who always causes her daughter a ton of problems. Too bad, but her misfortune only continues: she is evicted from her apartment, because of her father's debts. However, Nanami does not curse her misfortune. One day, she saves a good-looking young man in a park from a huge phobia he has; he is afraid of dogs. After a small talk, the young man listens to Nanami's problems and offers her to live at his place, which he abandoned 20 years ago. In addition to this, he also kisses her on the forehead to express his gratitude. It turns out that Nanami is invited to live in a God's shrine and that the young man that kissed her actually passed her the mark of the area's deity. The unfortunate girl is no longer unfortunate, but her life has not gotten any easier, too. She now should take care of her academic progress, as well as of her deity's duties.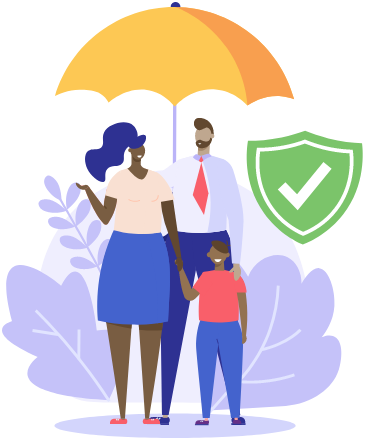 Protect Your Children from Downloading Malicious Code
Protecting your family from the dangers of pirated content and illegal streaming is important. Consuming pirated content can have serious consequences, both legally and financially. Additionally, your children could be exposed to inappropriate content, or you could inadvertently download malware and have your personal information stolen - putting your entire family and your devices at risk. Take the steps to protect your family, and stay safe when streaming your favorite content, with StreamSafely!
Reddit Information
When searching for online content, Reddit is often a popular destination. Common searches include "Where can I watch The Shawshank Redemption online free?". There can be a great number of results, but be cautious as some of the sites linked can be illegal pirate services. Below are common sites that show up on Reddit.
Potential Fraud Warning
Illegal content, regardless of how it's accessed (e.g. unauthorized site, streaming box, app, etc.), exposes you to a host of potential hazards, including malware, fraud risk, malicious pop-ups, hacking, ransomware, and potential legal trouble.
These are the most common sites that upload illegal content:
123Movies
Area 51
Chitram TV
Flixtor
iStreamitAll
Kodi
MediaBox HD
Mobdro
Moviesjoy
Putlocker
Roja Directa
Some IPTV Services
Streamango
The Pirate Bay
uTorrent
Vumoo